How Do Podcasts Make Money? 14 Ways to Monetize a Podcast
An ultimate guide on how to monetize your podcast with 14 actionable ways to finally make your hobby pay off.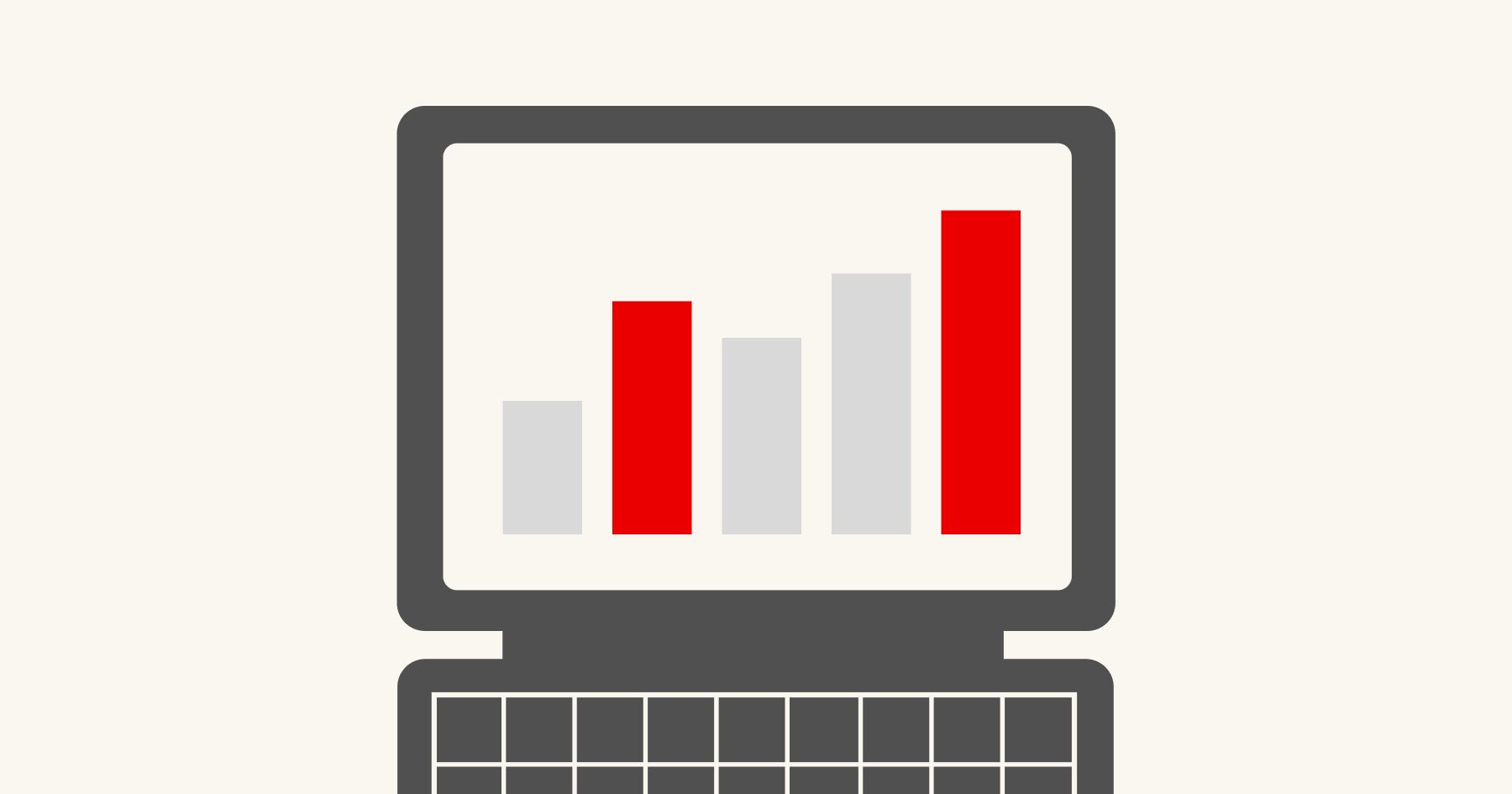 People listen to podcasts when exercising, commuting to work, and even before sleep, so no wonder that the listen-through rate is just as high as the engagement of content that requires visual consumption, such as videos or texts. This makes podcasting attractive for creators, influencers, and businesses. And though there might be difficulties when analyzing podcasts' performance, the fact that they can be monetized is undeniable.
Many podcasters have a full-time job which they make a living from, so podcasting is just a hobby that can bring a bit more cash. If you want to make podcasting a paid hobby or even a full-time activity that pays off well, check our advice on how to make money with podcasting.
In this article, we will explore 14 different ways how you can monetize your podcast, including advertising, sponsorships, merchandise, content upgrade, and lots of others.
Things to keep in mind before making money  podcasting
You can try to monetize your podcast right from the start, but it'll be tricky when you have too few listeners. So before thinking about making money with your show, make sure that you:
Already have a significant amount of listeners.
Your podcast episodes go live regularly and have a coherent schedule.
Your social media audience is loyal and active.
Your show focuses on a specific topic and is relevant to your target audience so that you know which ads your listeners would be interested in.
14 ways to monetize a podcast
If you know you're ready to finally monetize your content, and all the things from above are considered, let's dive deeper into these 14 ways to make money from your show.
#1. Advertising
Advertising is one of the most common ways to monetize a podcast. Podcasts are often targeted to a specific audience, which makes them an attractive option for advertisers.
To leverage this monetization method, you need to agree on sponsored opportunities with the advertiser who reaches out to you and define how you'll tout their brand and how much your charge for it.
Podcast ads can be pre-roll, mid-roll, or post-roll ads. Pre-roll ads are played at the beginning of a podcast episode, mid-roll ads are played in the middle, and post-roll ads — at the end of an episode. You can sell the ads yourself or use a platform like Spotify or Apple Podcasts to sell them for you.
You can also make partner podcast episodes entirely dedicated to a product or service. But in this case, the advertised product has to be interesting for your listeners and fit the podcast format.
#2. Affiliate marketing
Affiliate marketing means that you earn a commission by promoting a product that you recommend, use, or simply like. When you promote or mention a product or service on your podcast, you make money by including your affiliate link in the transcript or blog post where you embed the podcast episode. When people use this affiliate link and buy the product, you get paid with a commission that depends on the affiliate program you've chosen.
To get started, you can sign up for an affiliate program, choose the product related to your podcast niche and record an episode that talks about it. If you use the product yourself, tell your listeners how you exploit it and how it helps you solve a specific problem.
You can subscribe to the ShareASale network to find decent affiliate programs for your niche. The Amazon Affiliate Program might also be the right choice, given that you can promote your podcasting equipment using Amazon affiliate links. Podcast hosting affiliate programs like Blubrry or Buzzsprout can help you make some decent money as well.
#3. CPA Networks
This method is similar to affiliate marketing. CPA stands for 'cost per action', so when signing up for a CPA network, you get an individual link you insert into your content and get paid when your listeners make a specific action: sign up for a service you promote, buy it, etc. Advantages of CPA over other types of podcast advertising:
You choose what to advertise and how to do it: find the advertiser you like in the catalog of CPA networks and create ads in a convenient format.
You can advertise several different brands in one podcast. Typically, advertisers in CPA networks are fine with being featured among their competitors.
Low entry threshold. Any podcaster, even a beginner, can join a CPA network and make money from it.
#4. Sponsorships
Sponsorships are another way to monetize your podcast. A sponsorship implies a company pays you to mention its product or service in your podcast. You can verbally mention it or include a logo on your website or social media. Sponsorships can be a great way to generate revenue, but it's important to make sure that the product or service you're promoting aligns with the content of your podcast. You have to be very selective about which products to promote and which to ignore.
#5. eBook based on your podcast
You can also monetize a podcast by creating an online course or e-book related to the topic of your podcast. If you have a large following and are an expert in your field, this can be a great way to generate additional revenue and help others learn more about the topic you're passionate about.
#6. Paid membership & subscription services
Another way of monetizing a podcast is to offer a paid membership or subscription that unlocks more of your content. This can give your listeners exclusive access to content, such as behind-the-scenes footage, bonus episodes, or early access to new episodes. You can use platforms like Patreon or Substack to offer membership or subscription options. This can be a monthly subscription or a one-time payment to join the program.
Another good thing about starting such a program is that it will help you build a community of like-minded people and fans.
#7. Donations & crowdfunding
You can utilize crowdfunding platforms like Patreon, Kickstarter, GoFundMe to monetize your show. This can be a great way to get funding for a new project or to expand your podcast in new ways. You can also use crowdfunding platforms to offer perks or rewards to listeners, such as signed merchandise, exclusive content, or even a chance to be a guest on your podcast.
#8. Referral marketing
Loyal listeners can be rewarded for recommending your podcast through referral programs. Referrals are a powerful growth factor for your podcast as listeners share recommendations with family, friends and social media followers. Referral programs encourage listeners to invite other people to see what your podcast is about. It's also a great way to turn listeners into subscribers. With a unique code, users can earn credit for recommending others and access exclusive content, free merchandise, or ad-free listening.
#9. Email marketing
Email marketing is the way how many podcasters make their money. In email marketing, you start by building an email list by collecting the email addresses of your listeners. Then just send emails to these subscribers with announcements, news, new content, and affiliate promotions.
#10. Video podcasting on YouTube
Sadly, lots of podcasters skip Youtube. With zero extra effort, you can build a huge fan base on Youtube and earn additional income from Youtube ads and donations. All you have to do is record a video of your podcast with your guest and upload it to Youtube. Many people love to watch people talk about their favorite topics; they love the reactions and facial expressions of people when they tell a story or showcase something on a podcast episode.
#11. Built-in podcast hosting monetization
Spotify, a preeminent music streaming service, now includes a podcast network, enabling creators to monetize their content through paid subscriptions; however, with certain limitations. This feature is currently only available to creators based in the United States, and the podcasts must be hosted on Anchor.
Another platform, Apple Podcasts, has also implemented a paid subscription model, where creators are required to pay an annual fee to participate, the amount of which varies depending on the creator's country of residence.
With Apple Podcast Subscriptions, you can group multiple shows together into 'channels' and put some or all of your content behind a paywall. Revenue is distributed as 70% of the subscription price per billing cycle (minus taxes), increasing to 85% after one year of paid service. Other podcast income, including ad revenue, remains fully under your control.
💡 These monetization options may be beneficial if most of your listeners are coming from Spotify or Apple Podcasts.
#12. Selling merch
Merchandising is another way to monetize your podcast. This can include t-shirts, hats, mugs, or other items that feature your podcast's logo or name. You can sell these items on your website or through platforms like TeeSpring or Redbubble. This can be a great way to generate additional revenue, as well as promote your podcast to a wider audience.
When listeners purchase your merch, it's a tangible demonstration of their love and support for your podcast. While technically, you could start selling branded products at any time, you should wait until you have a sufficient number of loyal followers to justify the expense and generate a profit.
#13. Selling premium episodes
If you know your audience loves listening to your podcast, there's a strong likelihood a portion of them would be willing to pay for premium episodes of your show. To test this assumption, you can craft special recordings that are exclusively available for purchase. Some examples of premium content that you can offer may include Q&A sessions with distinguished guests, early access to episodes that might eventually be made available for free, episodes without advertisements, or live-streamed episodes.
However, it's essential that your free content should still have substantial value. You don't want your listeners to assume that you are keeping all the valuable information behind a paywall, as they may not be willing to pay for it.
If you have a backlog of episodes from when you first started your podcast, you can also use that to your advantage. Instead of creating new premium content, you can restrict access to your older episodes by adding a paywall for listeners to access the older material.
💡A great example of this is Dan Carlin's Hardcore History. His recent episodes are free to download, but his older episodes cost $1.99 on his website.
#14. Selling content upgrades
Another efficient way to monetize a podcast show is to offer a related downloadable resource with each episode, referred to as a 'content upgrade.' This enhances the listener's experience by providing them with additional value. To sell these content upgrades, place a payment form on your website where listeners can purchase and download the resource. The best location for this is on the page where you post your podcast download links or audio player. Additionally, consider adding an e-commerce shopping cart to your website so that listeners can easily browse and purchase past content upgrades in one place.
How to advertise products in a podcast: Best practices
Sometimes podcasters write the ad text themselves, brands just pay for the placement and don't influence the creators' decisions. When coming up with an ad copy for the product or service you're going to advertise, be creative and avoid standard lines such as "And the sponsor of this episode..." .
Here are some other ways to organically advertise your sponsor:
An interview with the creator of the product you're promoting. If, surely, both the product and the person are interesting enough to dedicate a separate episode to them. You can do such an interview as a small bite and insert it into the episode, but only if it intersects with the topic of the podcast.
An interview with a person who has used the product, a customer. If you're promoting software, invite a YouTube creator who has used this tool and ask them to share their feedback and best practices for using it.
Make product features in each episode. You can organically embed an ad recommendation in your podcast, making it look like a regular content section.
Simply tell a story about how you've used the product and what you've liked about it.
Offer a discount that is exclusive to your listeners only (they are generated by advertisers). The discount is a good incentive to buy. Tell listeners about the product, then offer to follow the link in the episode description and get a discount after you mention the coupon code in that episode.
How to monetize a podcast: In closing
Hope this ultimate list of podcast monetization options will help you make money from your show. You can combine multiple ways to achieve better results and make your podcast pay off.
Remember that there's no specific number of listeners required to monetize a podcast, but it's generally easier to do so with a larger audience. The more listeners you have, the greater potential for income you face.
It's difficult to provide an accurate estimate of how much money you can earn from a podcast as it depends on the number of listeners as well as the various methods of monetization employed. With enough listeners, it's possible to earn a decent monthly income from a podcast.
💡Remember that the key to making money podcasting is to create quality podcasts, and this is easier with the right equipment and podcast recording service.
---
Have more ideas to monetize a podcast? Share with us on Twitter, Instagram, Facebook or Reddit and follow us to always be in the loop with all our updates and new posts.