Waveroom Plans for 2023
Here are some new Waveroom features and improvements coming this year.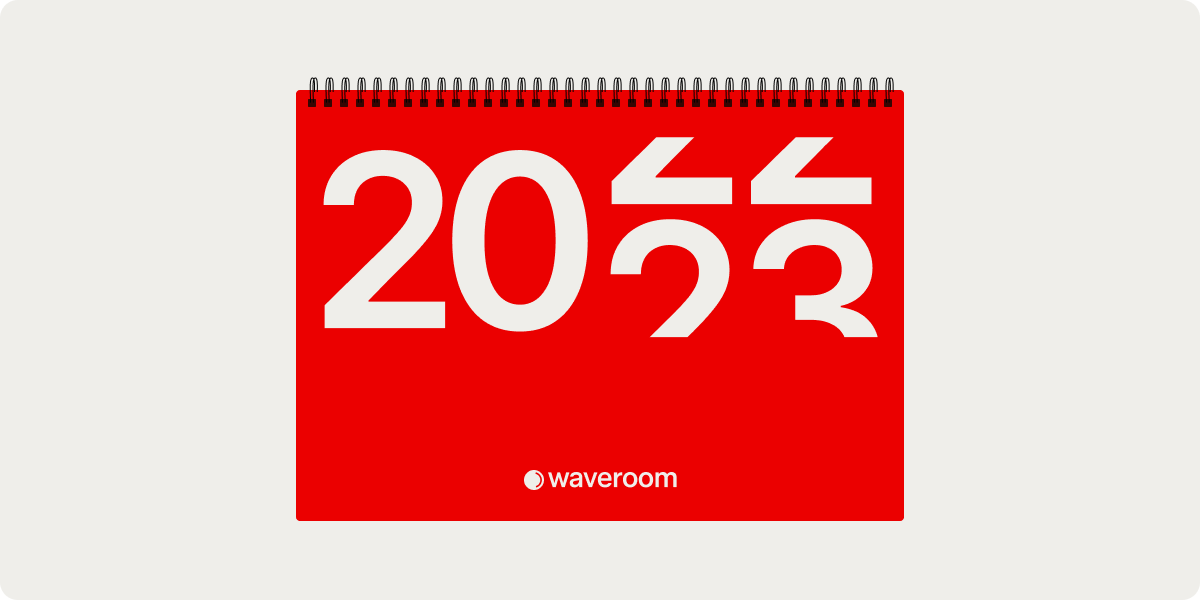 Although the Waveroom project emerged only at the end of 2022, we did not come up empty-handed. From the very beginning, the service had all the necessary features for the convenient remote recording of podcasts and interviews. There was the possibility of group calls, stable recording directly from the browser, unaffected by Internet connection problems, storage of individual recordings of each participant in high uncompressed quality – you name it.
But there is always room for improvement. We have many ideas about how we can make Waveroom not just a more user-friendly service, but one of the leading virtual studios for remote recording. Let's take a look at the steps we'll be taking in 2023 to get us closer to that goal.
⭕4K video recording feature. Currently, the video is captured in 1080p (1920x1080 pixels) resolution. While this ensures that the picture is clean, the implementation of 4K resolution video recording is going to take the viewing experience to a new level and ensure it's immersive and enjoyable to the max.
⭕Built-in editing tools. Complex video and audio software require financial investment and the know-how to use it which aren't available to everyone. Even if you've got great editing skills, the process may take countless hours and a lot of effort. We want to provide an easier and more accessible alternative – the possibility to edit your recordings right within Waveroom, conveniently in your browser. A number of built-in editing tools are going to help you quickly and easily fine-tune audio and video content and create professional-looking podcasts and interviews.
⭕Noise removal. Silence, pauses, gaps, and other extraneous noises ruin the recording quality and can distort the flow of the recording, making it difficult to understand or making it sound unnatural. Eliminating them is essential for the recording to sound smoother and more consistent. We are going to implement the possibility to remove noises automatically so that you get pro-level audio without lifting a finger.
⭕Mobile app. In comparison with web-based services, mobile apps offer a great deal of flexibility, convenience, and portability. We want to provide Waveroom users with these advantages and enable them to record remotely not only from their computers or laptops but also from smartphones.
⭕Audio drifting control. The process of recording audio is a delicate one, with even the slightest amount of time drifting potentially ruining an entire session. Audio sync drifting often occurs during long recording sessions, and the chances it appears are doubled if you record with multiple participants. It can be caused by anything from a poor Internet connection to a mismatch in hardware speeds.
Fixing sync issues can be difficult to fix after the session, so it's best to make everything possible to prevent them long before the post-production stage. We are going to ensure that each participant's track stays synchronized even during very long podcasts and interviews.
---
Don't want to miss the release of new amazing features and improvements?
Follow Waveroom on Twitter, Facebook and Reddit to always be up to date with all our news.