How to Start a Podcast on Apple Podcasts in 2023 — A Guide
Two ways to upload a podcast to Apple — choose that you like best.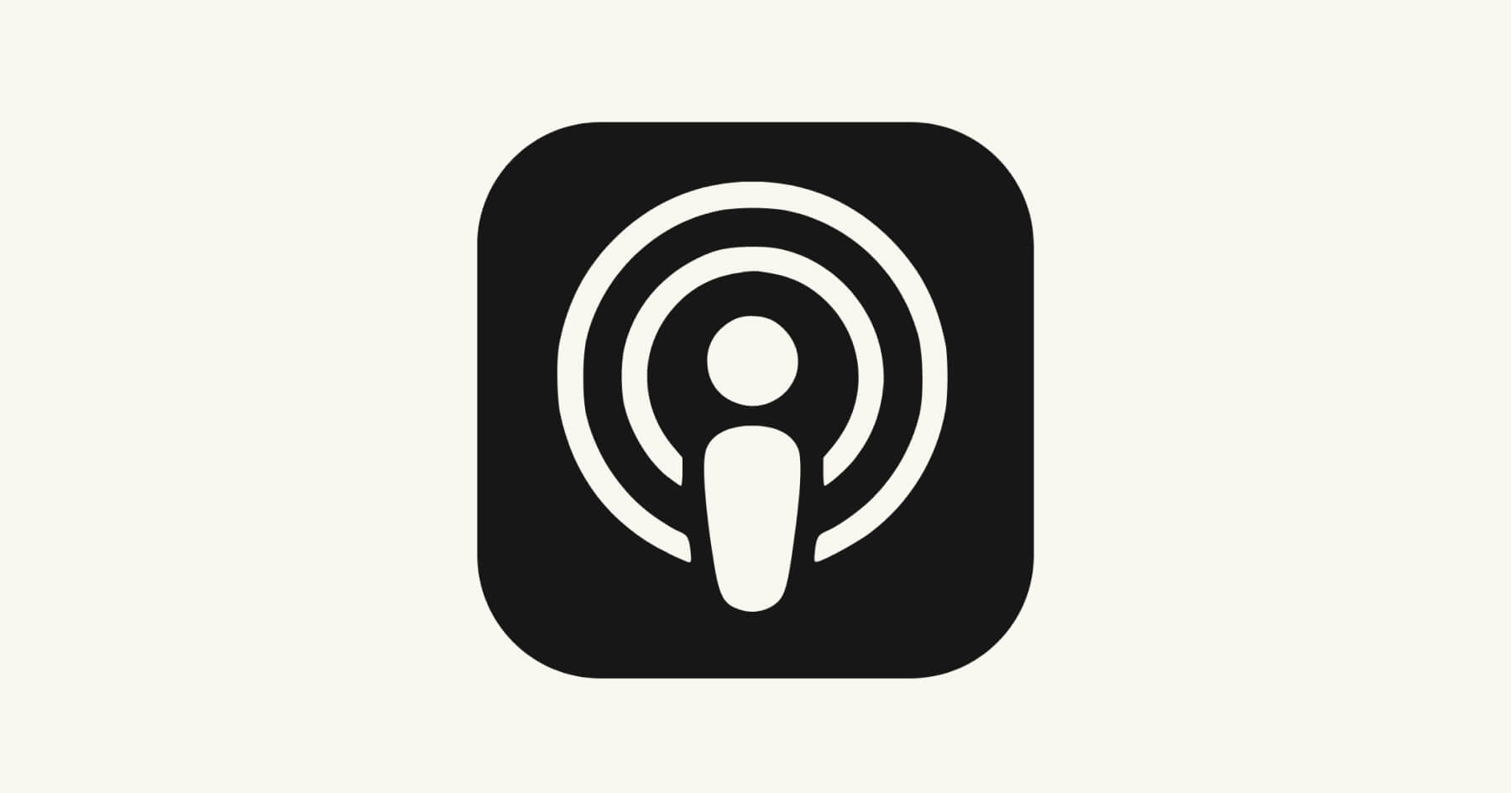 To ensure your podcast reaches a broader audience, you'll need to use a suitable platform to host it. While it doesn't directly host podcasts, Apple Podcasts is a free platform that connects to your podcast host. It's one of the largest podcast directories for both creators and listeners, making it an excellent tool to expand your reach and increase your audience base. As long as you adhere to Apple's upload guidelines, you shouldn't encounter any difficulties publishing your show and its episodes on the platform. The latter is exactly what we're talking about in this guide.
🔴 To record a podcast, you can use Waveroom — a next-gen virtual podcast recording studio which allows you to record high-quality remote interviews and podcasts, whether it'd be audio-only or video shows. It then lets you save each participant's track in uncompressed audio right after the session.
What is Apple Podcasts?
Apple Podcasts has evolved into a dedicated platform for podcast enthusiasts to find and enjoy their preferred audio series while also submitting their own recorded shows. The directory provides access to millions of shows, which can be searched, downloaded, and organised according to user preferences.
Why you should start a podcast on Apple Podcasts
Apart from the massive listenership of 28 million people in 2022, Apple Podcasts have other reasons why you should upload your show there. Let's list a few.
The improved search function on Apple Podcasts has streamlined the search tab to include easy access to Top Charts and Categories. For you, as a creator, it means your podcast can be easily discovered by listeners.
The Smart Play button feature ensures that for episodic shows, the latest episode plays automatically, while for serials, the first episode is played. This ensures that your listeners enjoy your podcast in the precise order you intended.
Listeners can save specific podcast episodes to their personal library, enabling them to enjoy your podcast even when offline. This gives them the flexibility to listen to your podcast whenever and wherever they choose.
The Podcast channels feature on Apple Podcasts enables listeners to browse and subscribe to handpicked collections of shows curated by the podcast creators themselves. This feature allows you to group multiple podcasts into one channel, which helps build a stronger show identity and establish a deeper connection with your audience. Additionally, this feature makes it easier for listeners to discover new content.
Beyond that, you can partner with your hosting provider to manage your podcast subscription, promote your podcast with built-in marketing resources, and get extended insights about your listeners and show performance.
How to start a podcast on Apple Podcasts
Basically, there are two ways of getting your show on Apple — via an RSS feed or through Apple Podcast Connect. Firstly, let's cover the RSS method. In both cases, you'll need to log in to Apple Podcast Connect with your current Apple ID or sign up with a new one.
Submit an RSS feed
If you use a third-party hosting provider to host shows, follow these steps:
In Apple Podcasts Connect, hit Add (+) and pick New Show.
Choose the Add a show with an RSS feed option.
Paste the RSS feed URL.
Click Add.
Review your show details on the Show Information page to make sure the information is correct.
When setting the Content Rights, confirm your show has rights to any content that hasn't been originally created by you may contain.
Share your contact details so that the Apple Podcast team can reach someone if there's an issue.
Select Availability: select regions where you want your podcast to be available. You can edit it anytime.
Distribution: Choose if you want to make your feed publicly available.
Show Release: Choose if you want your show to be released instantly or select a date to schedule the release on Apple Podcasts.
9. Optional: add a subscription — you can add promotional information and artwork, as well as set up pricing and free trial information.
10. Hit Save.
11. Publish your show.
Apple will review your RSS feed before the release. If something's wrong, you'll get a warning message before you're able to actually publish the show.
Start a podcast in Apple Podcasts Connect
This option is available to the participants of the Apple Podcasters Program. This way means that your show will be exclusively available to Apple Podcasts' listeners. Here's how to do it.
In Apple Podcasts Connect, click Add (+) button and select New Show.
Select Add a show without an RSS feed.
Enter the name of the podcast.
Pick whether you want to restrict access to the podcast within your Apple Podcasts Connect account. If you choose to restrict it, only the users you choose will see the show in Apple Podcasts Connect.
Click Add.
On the Show Information page, add your show artwork and share all relevant details.
Name of the show — you can enter up to 150 characters.
Artist often refers to the parent company or network of a podcast. Alternatively, it can be used to identify the host(s).
Description is a couple of sentences describing your episode. You can enter up to 4,000 characters.
Channel (optional): — we've talked about this above: you can add your podcast to a channel if you want it to be grouped with other podcasts on your account or if you're adding paid content to your show. One podcast can be associated with only one channel.
Type means if your show is episodic or serialised. Difference? Episodic shows can be listened to in any order, while serialised shows are designed to be listened to in sequential order — from the first episode to the last.
Update frequency lets your listeners know how often you plan to release new episodes of your show in Apple Podcasts.
Category that best reflects the content of your podcast.
Explicit content: Choose if your show has it, because podcasts that contain such materials can't be distributed in some countries and regions.
Language you speak in your show.
Show website URL if you have one.
Copyright: If your show is copyrighted, enter the copyright details.
7. In the Content Rights, confirm your podcast has rights to any third-party content it may contain.
8. Share your contact information in case there's an issue so that the Apple team can reach out to you.
9. Hit Save.
10. Choose countries or regions where you'd like your show to be available.
11. Choose whether you want your podcast to be released right away or schedule a date of the release.
12. Click Save.
13. Publish your podcast.
How to start a podcast on Apple: Frequently asked questions
We imagine there might be more questions on the matter. We've covered some of them below.
What is the cost for creators to use Apple Podcasts?
Uploading your podcast to Apple is free of charge. However, with the Apple Podcasters Program, which costs $19.99 annually, you can upload audio without an RSS feed, offer paid subscriptions to your listeners, limit content access, and grant subscribers access to your archive.
What is Apple Podcasters Program?
The Apple Podcasters Program is a subscription-based service that offers additional features and benefits for podcasters. The program costs $19.99 per year and lets podcasters do the following:
Upload their shows directly to Apple Podcasts without the need for an RSS feed. This allows creators to have more control over their podcast distribution and to offer exclusive content to subscribers.
Offer paid subscriptions to their listeners and generate revenue from the content.
Restrict access to certain episodes and offer them as premium content to subscribers only.
Access the detailed analytics, which provides insights into how listeners engage with their podcasts.
Manage multiple shows under one account and get priority support from Apple's podcast support team.
To join the program, podcasters need to create an Apple ID, which is free.
How long does it take for my podcast to get accepted in Apple Podcasts?
The approval process for new podcast submissions can take varying amounts of time. Some submissions may be approved in as little as 24 hours, while others may take up to five business days. However, there are instances where it could take up even to 72 hours. If your podcast hasn't appeared on the Apple Podcasts directory after 10 days, contact support for assistance.
---
More questions about Apple Podcasts? Share with us on our Twitter, Instagram, Facebook and Redditand follow us to always be in the loop with all our updates!