Examples of Great How-To Videos & Guide on How to Create It
Types of how-to videos and tips to make them.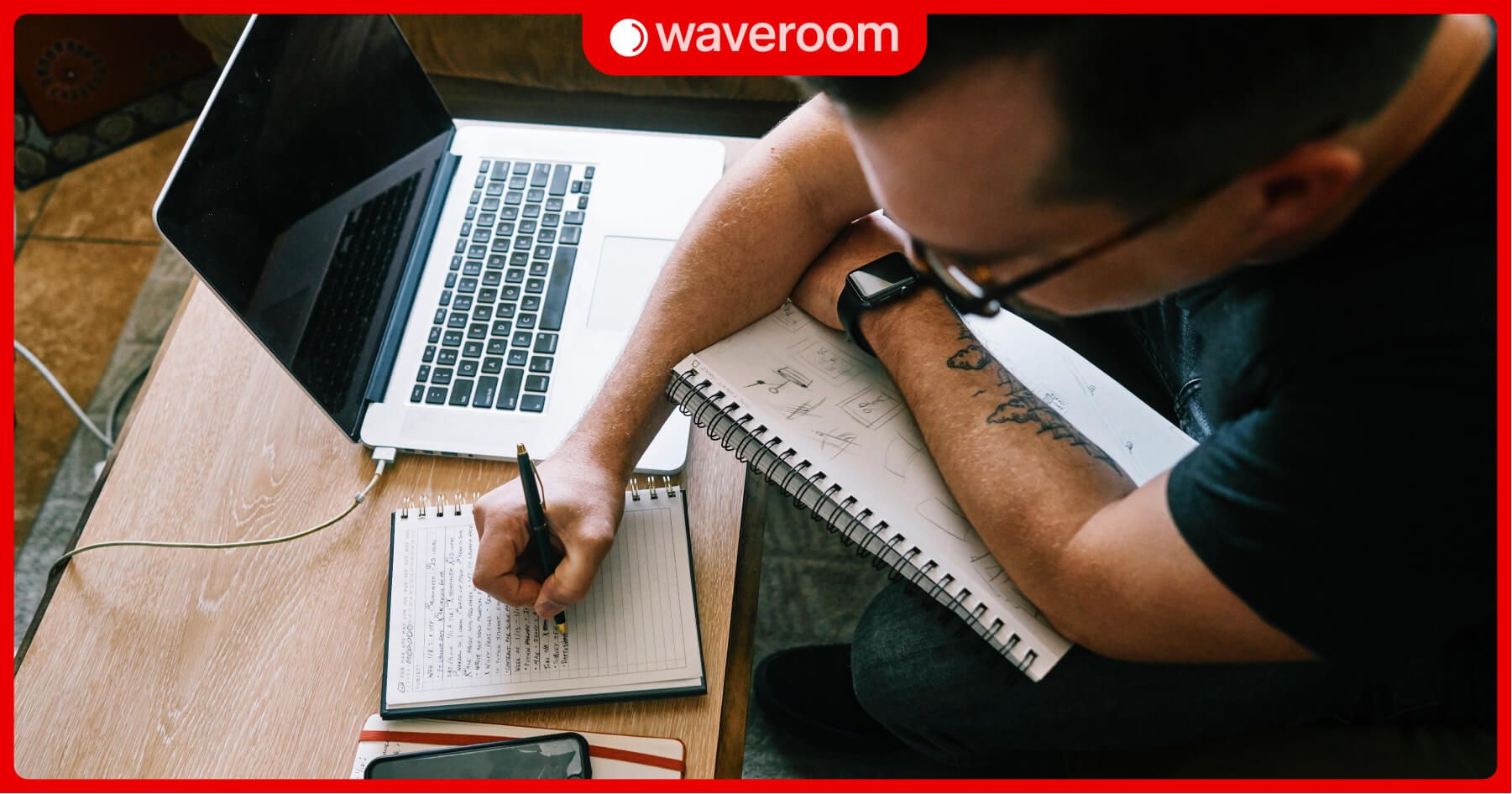 How-to or tutorial videos are an excellent way to educate your viewers, help them get new skills, and answer questions showcasing the solution step by step. The main thing you should focus on when creating a how-to video, regardless of the area of expertise, is how structured and clear the information is.
Producing a how-to video might sound easier than it actually is, especially considering that there are many types of them. Read to learn how you can create a how-to video for your YouTube channel or website (with examples!).
What is a how-to video?
A how-to is a video produced to teach viewers to do something and acquire specific skills. How-tos are made in different ways. Some videos simply explain a topic; others showcase step-by-step processes or follow-along tutorials. There are also screencasts that show how to use a particular software.
Regardless of the topic and type, tutorial videos have to transfer knowledge in a clear and logical manner.
Let us dive deeper into the types of how-tos, since the production proccess will differ depending on the type.
Types of a how-to video
Here's a brief description of how-to videos you can find on YouTube or other video-hosting websites:
🔴 Step-by-step process videos: clear, short, and catchy. In such videos, creators walk you through the process of creating something, whether how to tie a tie or develop a product marketing strategy. They often have 'X steps to' in their titles.
🔴 Follow-along videos are somewhat similar to step-by-step videos, but often, they don't give you direct instructions on how to do something; rather, they're aimed at inspiring you. The distinguishing feature of such videos is that the creators often ask you to pause your video to follow along with their instructions and complete the steps shown. Examples of such videos are painting tutorials, dancing tutorials, yoga and sports videos, and a lot more.
🔴 Hack videos share tips and tricks aimed at streamlining people's lives and experiences. They are less strictly structured than step-by-step tutorials or follow-along videos but are definitely no less in value.
🔴 101 videos are made for beginners and share tips and knowledge that is not yet obvious for novices in a particular area.
🔴 Screencasts are a perfect way to teach your audience how to use the software. They can mix step-by-step tutorials and follow-along videos as well.
How to create how-to videos: A guide
Depending on the type of video, the steps will be different, but we'll cover the most common and basic ones.
#0. Prepare the equipment
A camera, lighting, and a mic are three basic pillars that can take your recording to the next level. Consider options like Logitech C920x HD Pro Webcam. It'll give you HD 1080p recording, has built-in lighting adjustment, and costs around $60. Another  option to pay attention to is Sony HDR-CX405/B.
Some good but affordable mic options are Pyle PDMICR42SL Classic Retro Microphone and Audio Technica ART2100x.
As for lighting, check 10″ LED ring light that provides the dramatic eyelight as well as three light temperature settings to align with other lights in the room. Some other options to look at are Fancierstudio lighting kit and the Neewer lighting kit.
#1. Know who your audience is
Research your audience beforehand because how well you know your viewers will directly influence if your video will be watched at all. When you know who's going to watch your how-to video, you'll come up with the right topic, video structure, and even phrases you should use in the script.
To research and understand your audience, check their social media profiles, see which comments they leave under your posts, or make a survey, asking why they use your product, follow you on social media, and what exactly they'd like to see in your videos.
#2. Come up with a topic
Now that you know who you will record a video for, it's time to think what the video should be about. Research the topic from different angles on Google, check what keywords and phrases are used when people search for similar videos on YouTube and search engines, watch videos covering this topic and check viewers' comments to put something new to your content.
#3. Write a script
Before you place a camera in front of you, think about what you're going to say, as well as when and how. Write a script with an intro, main part, segues, and outro before starting to film. It can a word-for-word script or a just a template with the main touchpoints.
When writing the script, ensure the information is well structured into consistent logical parts. Here you can also prepare some additional data to showcase in your tutorial, such as screenshots, infographics, charts, etc. and put them into your video when editing.
#4. Record yourself and/or your voice
As soon as you know what you'll tell about in your video, and the video format is defined, start filming. Place a camera before you or the object you're going to film and hit Rec!
💡If you're just a beginner in video making, check our guide on how to make professional videos at home! And here are the tips on how to look good on camera.
If you don't want to show yourself in the how-to video but only record your voice, try Waveroom, an online recording studio that can help you create high-quality voiceover audio right in your browser.
Waveroom records your voice and image locally, which means that even if your Internet connection suddenly drops, the quality of the recording will remain flawless.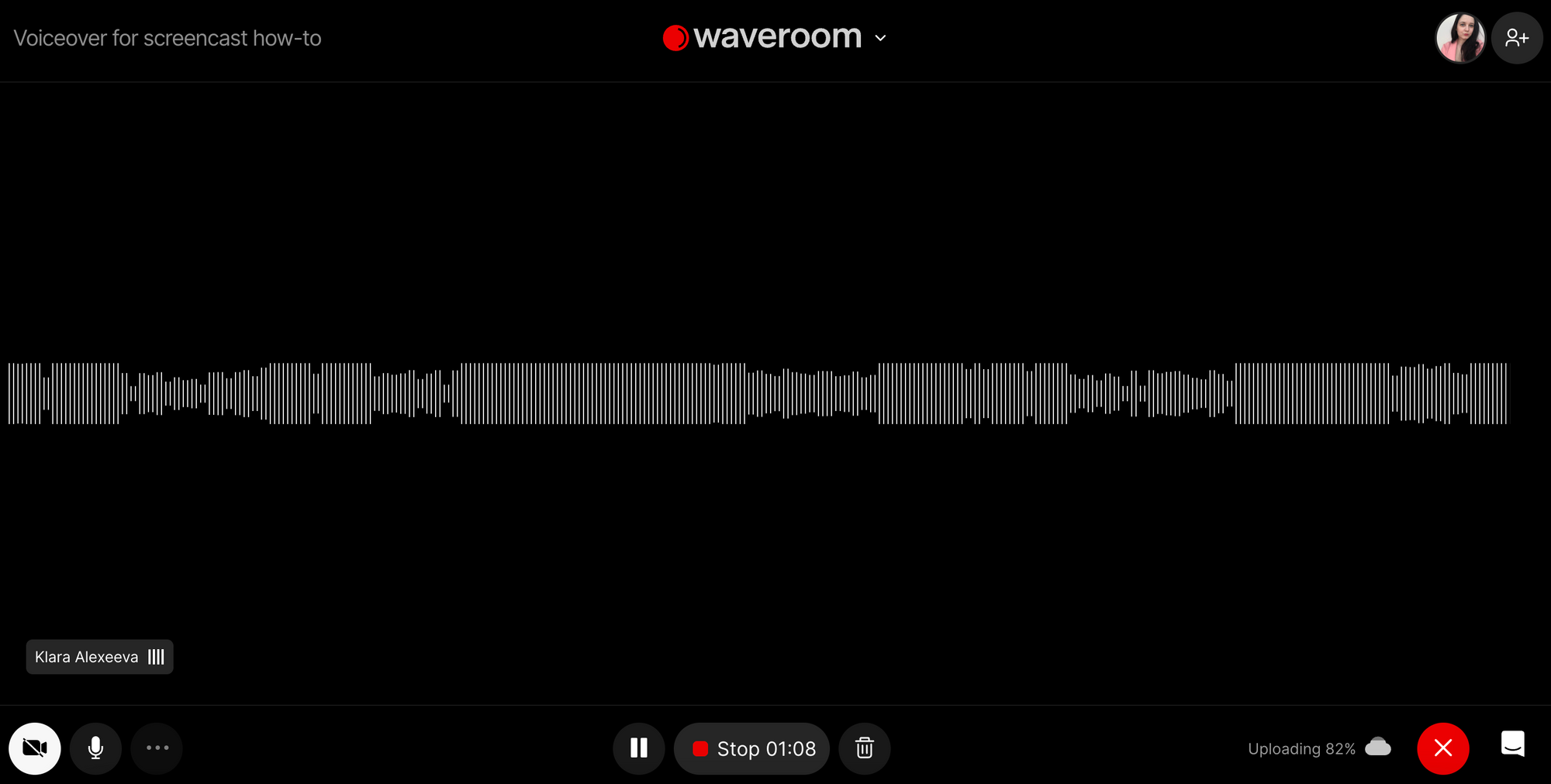 💡 To record a voiceover with Waveroom, log in → create a Room and name it → select Audio → start recording. The uncompressed WAV 48 kHz audio track will appear in your personal dashboard. Just download it and merge it with the video during editing.

If you select Video when creating a Room too, you can use a video recording of yourself as a 'talking head' in the how-to video as well.  
#5. Edit your how-to video
After you've captured your voice and recorded the object of the video, it's time to edit the final project! You can add visual effects, background music, or closed capturing to make sure the video is accessible for those who love consuming content with sounds off. Solutions like Movavi, Final Cut Pro, iMovie, LALAL.AI Voice Cleaner, and Adobe Premiere Pro will help you with this. For screencasting, you can use Camtasia.
💡Check our article with the best sources to download royalty-free music from to find a perfect background track for your video.
#6. Upload your how-to video on YouTube & other platforms
Now share what you've made! Upload a video on YouTube, embed it in an article on your site, and cross-post it on social media. Note that for some social media platforms, you'll need to adjust the video's specifications before uploading.
#7. Don't forget about SEO
When sharing your how-to video on YouTube, website, and other platforms, don't forget to optimise it: include a title, description, and metadata, that contain the keywords people use when searching for videos on the same topic. Add Chapters on YouTube. This will increase the chances of having your how-to video discovered not only by non-followers but people who search videos like on YouTube and Google (since Google owns YouTube).
Creating how-to videos: Wrapping up
Making how-to videos is a powerful way to educate, inspire, and connect with your audience. By following the steps outlined in this guide, you can embark on your video-making journey with confidence. Whether you opt for step-by-step tutorials, follow-along videos, hack videos, 101 guides, or screencasts, there is a format that suits your expertise and the needs of your viewers.
So grab your camera, Waveroom, and start sharing your expertise with the world.
---
Don't miss our updates! Follow us on Twitter, Instagram, Facebook, and Reddit.