How to Write a Podcast Script: A Guide & Templates
Everything you need to know about a podcast script and how to write one for different podcast formats.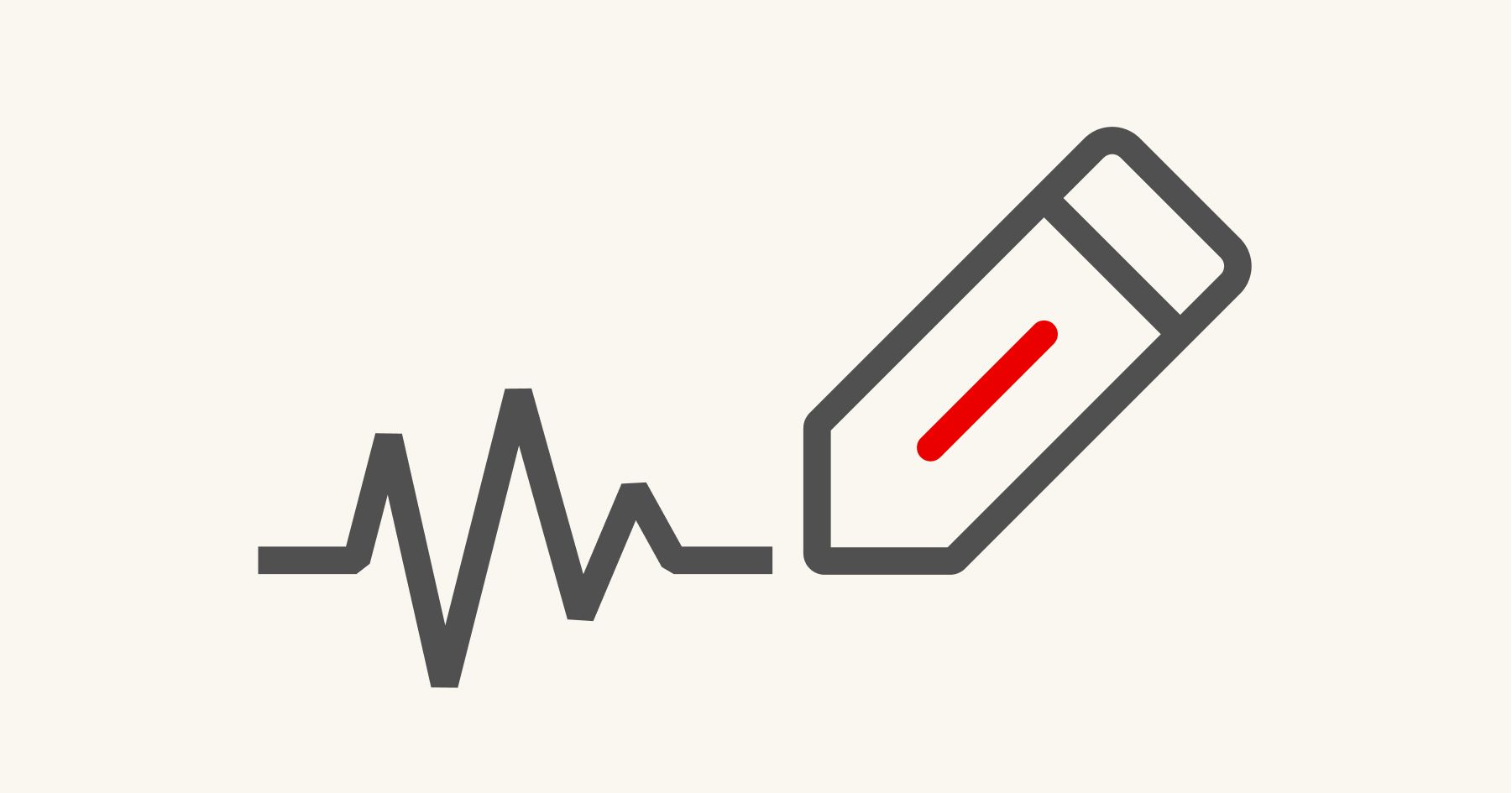 If you're a novice to podcasts, you're definitely no stranger to these struggles: How to write a podcast script? Should I write the script for the interview podcast? Should it be word-for-word? Should I use the script for a solo show? How to write one?
No worries — many aspiring podcasters face this.
If you've googled these questions at least once, you're at the right place. In this article, we'll share best practices for writing a podcast script as well as give you script templates based on the podcast format. So whether you're going to write a word-for-word script or just leave some touchpoints in it, we've got you covered, so let's delve in.
What is a podcast script & must I use it?
Well, you definitely must not. However, all great shows that flow like a casual off-the-cuff conversation are, in reality, well-prepared beforehand. It doesn't mean, though, that the script should have every word you're about to say — a word-for-word script isn't a necessity. It's up to you whether to plan every word before hitting the record button or just have a few notes.
What's more, using no podcast script whatsoever doesn't mean your show will sound rusty, or your talk will feel inarticulate. Sometimes, you can do perfectly well without a script, but that requires practice, knowledge of some recording tips, and long hours of podcast hosting experience. If you're just starting out, it's always useful to have a script as a backup.
So what is a podcast script? This is an outline of ideas and touchpoints you're going to speak about in your show. Only you decide how detailed the script will be. A well-thought-out podcast script brings your show's episode structure, direction, and cohesiveness. When you have a script at your fingertips, you'll feel more confident to get back to the initial route if something goes not as planned, sparing you a bit of nerves and post-production time.
The script helps you stick to the focus of your show and not to deviate from it, prepare transitions, and keep the talk within the planned recording time. So even if you mustn't have a podcast script, you definitely should.
Podcast script outline templates (for common podcast formats)
Firstly, let's take a solo show episode as an example and see which podcast segments it includes. Note that it's not necessary to strictly stick to this template; for instance, you can eliminate the sponsor part or reduce it to a couple of mentions. You can also change the order of the points.
💡If you don't have a podcast sponsor yet or don't know how to monetise your show, check our article that covers exacyly that.
Solo podcast script template
Introduction
Sponsor message
Music jingle
A more detailed explanation of the episode
Topic 1
Main point
Supporting points
Supporting data / quote
6. Segue
7. Topic 2.
Main point
Supporting points
Supporting data/ quote
8. Segue
9. Outro
10. Call to action
11. Sponsor message
12. Music jingle
This is the basic outline that you can customise the way you feel right and align with your show structure and topic.
As for the podcast firmats, there are several common types; each has its own stricture and, thus — a podcast script. Whether you're going to record an interview, a solo show, or a talk show with co-host(s), the scripts will differ.
Interview podcast script template
Interviews typically require more preparation than solo shows, and the scripts of the upcoming interviews are more detailed and thought-through. When you host an interview, it's essential to know exactly what you're going to ask your guest.
💡 We've covered how to prepare the questions for the guest, so check that piece before making the interview podcast script.
Once you've researched your guest and prepared the list of questions, start making points that'll help keep the line of what you're going to say. It's essential to be prepared for the interview and know what you'll talk about not only for your comfort but for the comfort of your guest as well. The latter will create an atmosphere of two friends talking, making the show sound easy and conversational.
To achieve it, the script is important, so here's an example of the interview podcast episode:
Introduction.
Guest introduction.
Sponsor message.
Music jingle.
Question 1.
Side questions if need be.
Segue.
5. Question 2.
Side questions if need be.
Segue.
6. Question 3.
Side questions if need be.
Segue.
8. Recap.
9. Outro.
10. Sponsor message.
11. Call to action.
12. Music jingle.
You can customise this plan to your own interview.
Co-host podcast script template
If you're about to have a talk show with one or several co-host(s), the most optimal approach would be to prepare some script with the general conversation structure and touchpoints but generally keep the organic conversational flow.
You might wonder why to have a script for the talk show with a co-host, as it's supposed to be a natural conversation. Preparing the script beforehand will allow you to avoid the issues like interrupting each other, repeating things, one host talking too long, and awkward jumping from one topic to another.
Transitions (or segues) are super important for a co-hosted show. So in such a case, it might make sense to have scripted transitions.
Introduction
Sponsor message
Music jingle
A more detailed explanation of the episode
Topic 1
Main point
Supporting points
Question by Host 2 to Host 1.  
a) Answer by Host 1. Question to Host 2.
b) Answer by Host 2 to Host 1.
6. Segue
7. Topic 2.
Main point
Supporting points
Question by Host 1 to Host 2.
Answer by Host 2. Question to Host 1 by Host 2.
Answer by Host 2.
8. Segue
9. Outro
10. Call to action
11. Sponsor message
12. Music jingle
With a co-host, it's crucial to record each person on different tracks. This way, you can edit your voices independently later on. Waveroom, a virtual recording studio, can do exactly that — it records audio and video tracks of each participant individually and automatically merges audio and video tracks in your personal working dashboard.
💡 Give it a shot — Waveroom is a perfect solution for podcast recording, whether solo shows, remote interviews, or co-hosted talks.
🔴 Tip: To steal a sneak peek of other podcasts' scripts, check services like Happyscribe that share transcribed scripts of various shows!
Essential podcast script segments with templates
From the outlines above, you've noticed that it contains segments that will be relevant to any show, regardless of its format and structure: Introduction, sponsor message, segue, outro, and call to action. Let's briefly touch on each of these.
Podcast introduction (Intro)
A podcast intro is the first thing listeners hear when opening an episode on a podcast directory like Spotify or Apple Podcasts. So it's essential that your intro has these qualities: it's short, welcoming, and explains what the podcast is about. To be consistent and recognisable, use the same script for introductions of each of your episodes. Here's the general and easy template for a podcast intro script.
"Welcome to [podcast name], the show that [short podcast description]. I'm [host name], and today we're talking about [episode topic] with [guest name, if any]."
Guest introductions
If you have an interview, it's vital to introduce your guest(s) as well, so after the intro we give you above, you can elaborate on your guest(s) and add this:
"Welcome [guest name] to [podcast name]. She/he/they are here to [why? Provide expertise, answer questions, tell their story, etc.]. Hi, [guest's first name]; thanks for joining us today."
Sponsor messages
Scripts of your sponsor messages may vary depending on how much the brand controls this message. Sometimes, brands write them on their own and ask you to just voice the scripts. Others give podcasters merely the main points to touch on. Either way, talk to your sponsor to come up with an engaging sponsor message that will resonate with your audience.
Here's a simple example of how you can mention your sponsor:
"Today's episode is brought to you by [sponsor name]. [Sponsor name] is [brief benefits of the sponsor's product or service and why the listener should try it].
Segue
Podcast episodes, especially interviews, typically touch on several topics. To go from one to another topic cohesively without sudden jumps and keep the steady episode flow, it's important to think through natural transitions (segues). Segues can be jingles, sounds, or spoken phrases.
"Now that you know [previously discussed topic], let's jump right in to [next topic to discuss]."
Podcast outro
Use the podcast outro as a way to thank your guest for participating, recap what you've talked about, and thank your audience for listening. During the outro, you can also announce some upcoming events or episodes.
"Thank you, [guest name], for being with us today for our discussion of [brief recap of the discussion]. Thank you for listening to our show, and stay tuned for more episodes of [podcast name]."
Calls to action (CTAs)
Calls to action can be a part of the outro or an individual segment of a podcast episode. During a CTA, you can ask your listeners to follow you on social media, subscribe to a newsletter or your show on Apple Podcasts or Spotify, write a review, or become a premium listener.
"Thanks for listening to [podcast name]. Before we go, show some love for our show by leaving us a review on Apple Podcasts and following us on [platform name with the handle]. Stay tuned for next week where we [next episode's topic]."
How to write a podcast script: Tips & best practices
If you're just at the beginning of your podcast journey, we recommend preparing a detailed script. You will reduce the number of details over time as you gain some practice talking smoothly without preparation.
Let us cover a few tips that'll help you write a captivating podcast script, even if you've never done it before.
Keep it conversational
Having a script is super helpful, but when you read it during the show word by word, it will sound flat and monotone. So always try to sound conversational as if you're talking to a friend.
To practise conversational sound, record yourself before the actual show with some text-to-speech tool to dictate your words. Then just edit this new 'script,' smooth it out, and use it as a basis for the show.
💡 With Waveroom, you can record yourself talking for 120 minutes free of charge — enough time to practice! You can record an audio-only track or a video. Here in our guide, we explain how to record yourself with Waveroom.
Mind delivery notes
Delivery notes added to your screen indicate pauses, laughs, sighs, emphasis, dramatic effects, pronunciation of certain words, and other elements that bring some conversational tone to your podcast. It's helpful to rehearse reading with these delivery notes before you get to recording.
Maintain a reasonable pace
Don't speak too quickly nor too slowly. Find the ideal talking pace and maintain it. There should not be any long pauses or moments when you talk so fast that it's impossible to comprehend what has been said.
---
Do you write a script for your show? Or have tips we haven't covered? Let us know on our Twitter, Instagram, Facebook, and Reddit.